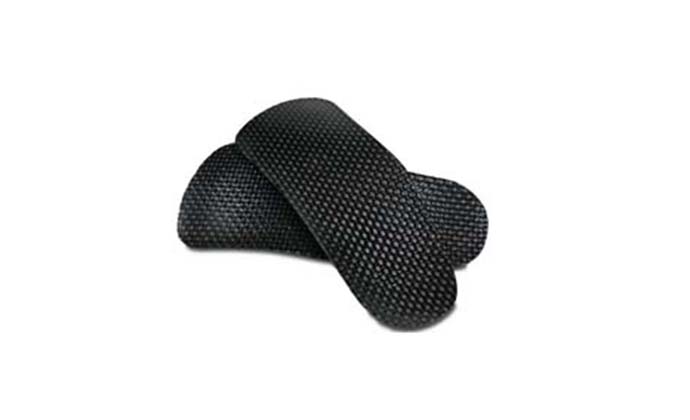 J-Glas Pre-Fabs
An Acrylic Thermoplastic Composite Material available in Two Layer, Plain Weave, with Woven Glass Fibers with Black Resin. Available in Men's and Women's sizes.
Women - 5/6, 7/8, 9/10
Men - 7/8, 9/10/11/12
The J-Glas Pre Fabs are thin and lightweight, and are economically priced. They can be easily adjusted using a heat gun/oven. They provide better fit and functional control, and retain their rigidity and shape. These Pre-Fabs are 1.5mm (.060") thick. Breakage is guaranteed for one year.
Men's (1.5mm thick)
| | |
| --- | --- |
| Product # | Size |
| 515M07-08 | Men's 7-8 |
| 515M09-10 | Men's 9-10 |
| 515M11-12 | Men's 11-12 |
| 515M13-14 | Men's 13-14 |
Women's (1.5mm thick)
| | |
| --- | --- |
| Product # | Size |
| 515W05-06 | Wmn's 5-6 |
| 515W07-08 | Wmn's 7-8 |
| 515W09-10 | Wmn's 9-10 |